Are you ever bored in games where you are a positive character? I'm, so I found this game, it called EVIL GENIUS. You are a short evil person (based on Mini Me) trying to conquer the world. Your final goal is world domination. At first you start whit one outdoor safe with 100 000 dollars. First what you must do is to build a underground base.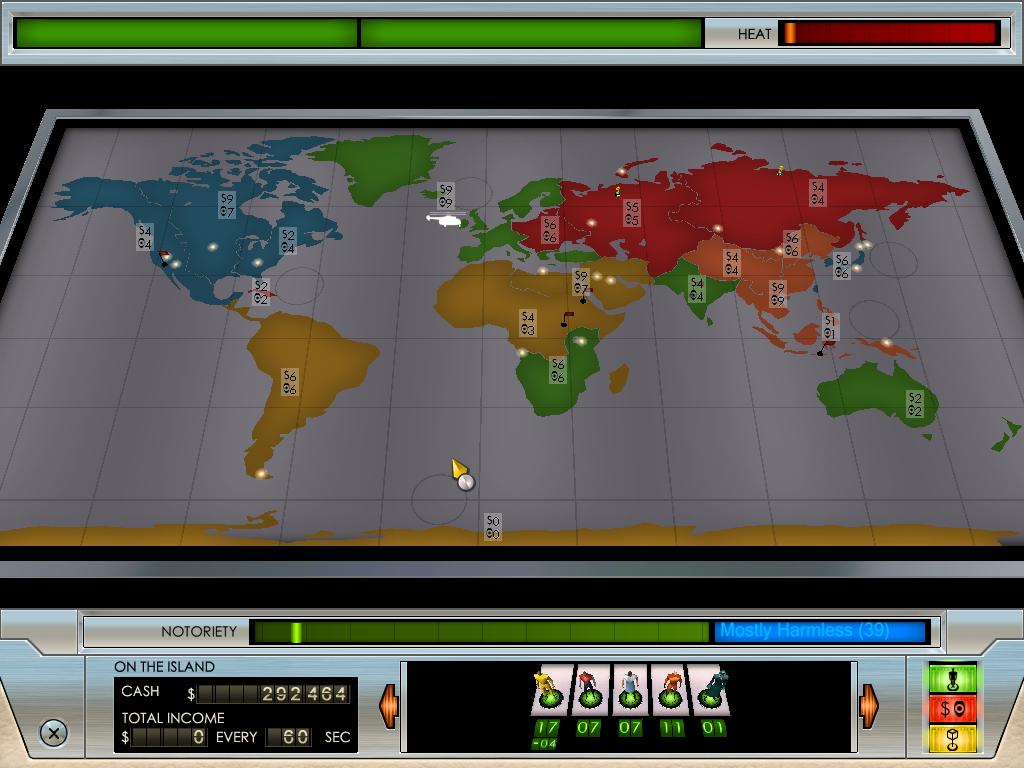 World screen
Minions training (military)


Special minion
Minions screen at start
Your enemies are whole world divided in parties. So they are trying to stop your plan sending a officers, military or special agents. Special agents are most dangerous for you. They are quick, have special abilities and they are strong. You cannot held them in prison because they will escape and then you will have problem deep inside in your base.
Another awesome thing is traps. You can secure your base with varius types of traps but if you have too much traps your minions with low awernes will trigger them out, and will be killed, thats bad thing when a trap kills a minion whic was only one of his kind. See a video for few traps.
Another good thing is that every single part of the base can be researched and from it you can get better prats. For example your scientist explore a generator and from it he will make a better generator and finally nuclear reactor. But what I love most are the new traps. Research part comes later in the game.
Research screen
One of the research machines. (also can be used for torturing)




I played this game 3 times. It's fun, relaxing and most important for me that I can be a BAD GUY :)
Some more screens:
Control room
Morgue and enemy's tagged for brainwashing.
Torturing of special agent.


Enjoy leave a comment and come Back :)