Today we have marvelous pieces of clothing designed by most famous creators just for you.
We can start with remarkable suit for business occasions: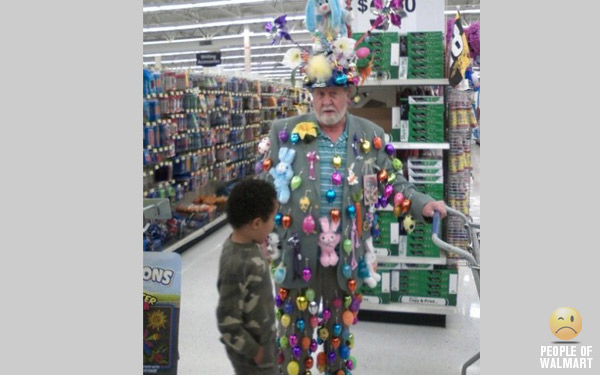 If somebody wants to be a new superhero, we have something special to offer for this occasions: New RAINBOW (RAINBOMAN or RAINBOWMAN)


Are you a happy parent of twins? Oh congratulations, then this is what you must buy for their fortieths. Twin creations for two twin brothers. (so they can find each other in the dark, IT GLOWS) or simply be adorable in store when buying backings.


We can continue with fully combat ready camouflage suit. It's suitable for green and wet terrines like in South America or South-East Asia.
I know that you are in love with fall, so i have something special for you a sunflower combination. Its suitable for shopping, sleeping, waving to other people, or just sunbathing because this combination will turn around with the sun.
Fall is sometimes rainy and cold, don't worry we have perfect combination for this occasions. I know you always dreamed to become Robin Hood. Now you can fulfill your wish. We are presenting a VERY limited edition of Fall Hero clothing! (Superman, go hide yourself)
And for the end we will bless every fresh married or not fresh married but only married couple with this one and only combination for two! That is something what you MUST have in your wardrobe. Forget expensive and famous clothing, we are presenting to you something extraordinary. (because we love sun, and we wont let it go)
I hope you enjoyed in our collection for Fall 2010!
If you are up to for more pictures, you can go and see random pictures of badly dressed people on
Enjoy!